What Who How ?
When it comes to forging strong bonds and making a difference as a promotion, it starts during your INSEAD student days. And for more than 15 years, each new promotion has come together to show their enthusiasm and make an impact through the Robin Hood Scholarship Campaign. 
The student-led Robin Hood Scholarship Campaign harnesses the collective energy of each promotion as a force for good. Led by dynamic and committed class ambassadors, each promotion organises its own (fun!) fundraising campaign to raise scholarship funds for a student in the next promotion.
What is it? 
A (fun!) fundraising campaign that unites each promotion to raise a scholarship for a future INSEAD student.
Who participates? 
Led by a team of class leaders, each MBA and MIM promotion comes together to build memories while making an impact. Partners, faculty and staff are also encouraged to join the fun.
Who benefits? 
A scholarship is awarded to a candidate who demonstrates financial need from the next promotion. To date, more than 35 students have received the Robin Hood Scholarship.
How can I help? 
Become a Robin Hood Ambassador, make a donation and rally your classmates to join in.
Hear From Our Recipients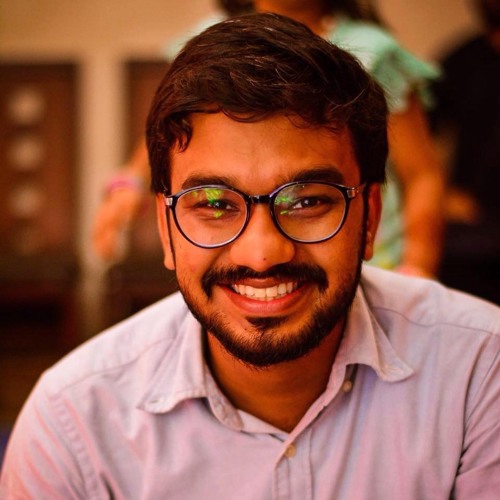 For me, getting an MBA degree — let alone from INSEAD — was beyond belief. Hailing from a humble background, I knew that my passion for hard work and unwavering determination can only take me so far. Thus, the only way to make INSEAD a reality was through scholarships.
When I learned that I had been awarded the Robin Hood Scholarship, I was extremely delighted. Not only did the scholarship bridge my funding gap, but I was deeply touched by the purpose behind the campaign. Had it not been for the efforts of the promotion before me, I would not have made it to INSEAD.
I pledged to lead the campaign for my class and make someone else's dream a reality. I was humbled to co-chair the campaign, and collectively, our MBA'22J class raised €26,696 to give a future candidate the chance to live this life-changing experience. We were proud, too, to have introduced INSEAD's first NFT, created in support of our Robin Hood campaign!
Words can never explain the significance of Robin Hood and what it really means to me.
Rameez Naeem MBA'22J, Co-Chair of MBA'22J Robin Hood Campaign and recipient of MBA'21J Robin Hood Scholarship
Robin Hood Records
MBA and MIM classes continue to break fundraising records for the Robin Hood Scholarship Campaign. Currently, these classes are at the top of the pack.
| | | | | |
| --- | --- | --- | --- | --- |
| Classes | Class Participation | Promotion  | Total Raised | Promotion  |
| MBA Classes | 98% | MBA'12D | €41,786 | MBA'18D |
| MIM Classes | 100% | MIM'22 and MIM'23 | €2,880 | MIM'23 |
Meet the INSEAD Robin Hood Team